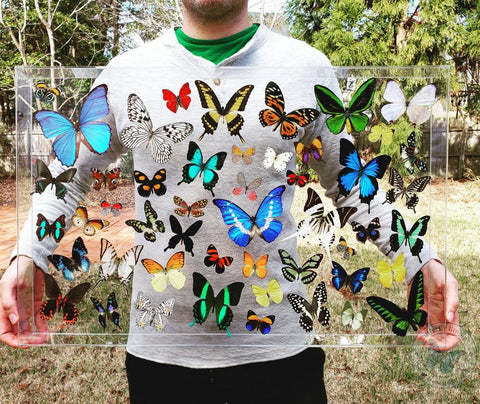 Paradise 50 butterflies - 28x18 - 3D Acrylic Frame
We all adore the idea of a paradise, and at Butterfly Utopia, we imagine our paradise is full of gorgeous butterflies of all shapes, colors, and sizes! Our Paradise display contains some of the most popular and colorful tropical butterflies in the world!
Choose between a horizontal (landscape) or vertical orientation.