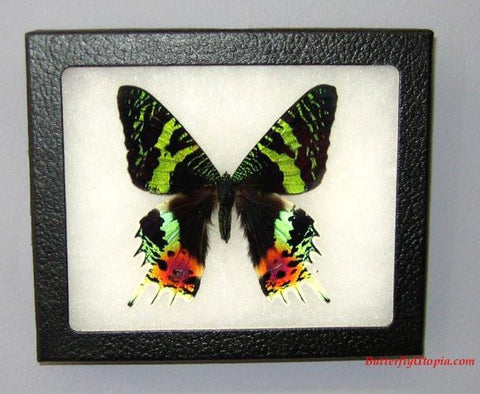 Discount Quality - Sunset Moth - 6x5 Riker Mount
The Sunset Moth (Urania riphaeus)
Wingspan: 2 3/4 - 3 1/2 inches
Discount Quality Specimen - may contain minor scratches, spots, stains.
One of the most colorful Lepidoptera in the world and a favorite to collectors due to its many different colors and tri-spiked tails. Its colors can vary a little from gold to green. The Sunset Moth also has a beautiful underside.
Origin: Madagascar.