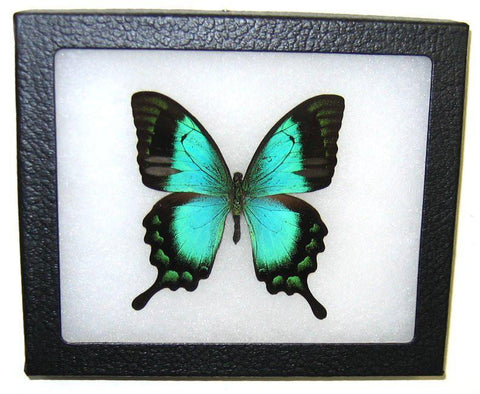 Discount Quality - Radiant Swallowtail - 6x5 Riker Mount
Radiant Swallowtail (Papilio lorquinianus)
Wingspan: 3 1/4 inches
Discount Quality Specimen - may contain minor scratches, spots, stains.
Absolutely beautiful bright aqua greenish coloring. In fact, it has one of the most extreme color changes out of all our butterflies, it changes color from a bluish green to a green depending on the angle you view it at or type of lighting. The Radiant Swallowtail is so stunning that if you could only buy one butterfly, we might just recommend that this is the one!
Origin: Indonesia.