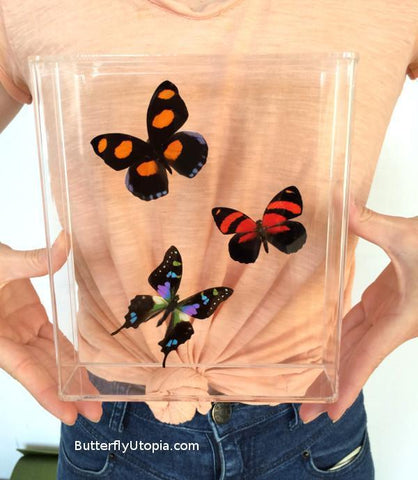 3 Custom Butterflies - 7x8 - 3D Acrylic Frame
This product allows you to custom build a 7x8 frame with three butterflies!
To order, add this product to your shopping cart and type in your butterfly choices into the comments section. To choose your butterflies, visit the butterfly species list page. From that page, you can select three small butterflies.
Note: One medium and two small butterflies can probably fit as well, depending on what's chosen. Unfortunately, this case is too small for large-sized butterflies.

You might want to open 2 windows, the butterfly species list page, and your shopping cart page so you can copy and paste the butterfly choices into the "comments" box.