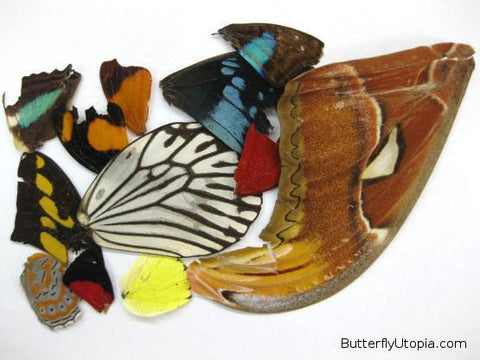 Five Loose Butterfly Wings
One order = a set of 5 unique wings. 
Loose assorted colorful butterfly wings for sale for use in jewelry making, fairy making, wing art etc. They are of all different sizes, colors and shapes and generally will be a mix from the various colorful species found on our website as these are wings from butterflies that we use regularly. You won't receive a bunch of brown wings.
Some of these wings will not be 100% intact, there might be a small portion of the wing missing. Note we have very limited quantities available (these are from specimens that arrive or are damaged during the framing process) so if you need a large number of wings we'll contact you if there's a problem. Change the qty as desired.  Unspread butterflies can also be purchased to use the wings.