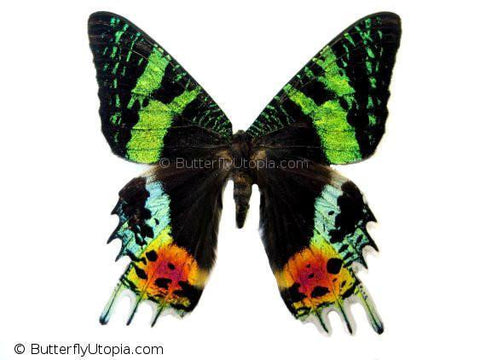 Discount Quality Sunset Moth - unspread (wings closed)
Discount Quality - These may have some small tears, missing tails, etc but the majority of the wing will be in good shape.
Urania riphaeus (Sunset Moth) - Madagascar - Wingspan (when spread): 2 3/4 - 3 1/2 inches. Incredible color. The underside of the wings (not pictured) is spectactular as well.