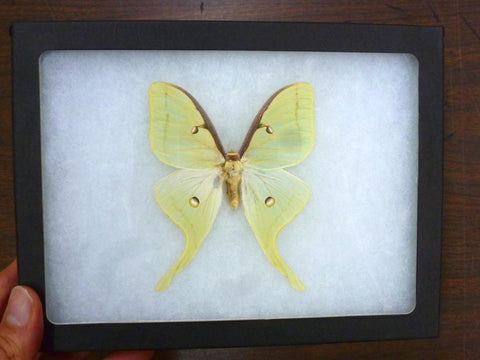 Discount Quality - Luna Moth - 8x6 Riker Mount
Luna Moth (Actias luna)
Wingspan: 3 - 3 3/4 inches
Discount Quality Specimen - may contain minor scratches, spots, stains.
The Luna moth is common in North America and has a nice pale lime-green color. In our opinion, the beauty of the Luna moth lies is its shape.