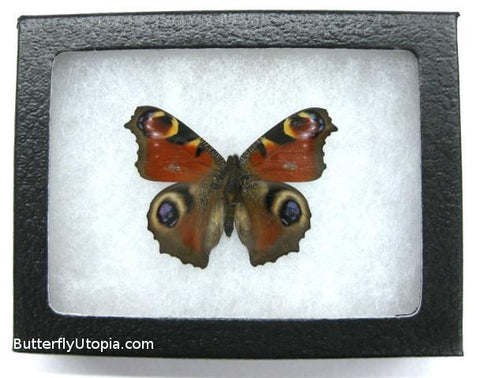 Discount Quality - Peacock Butterfly- 4x3 Riker Mount
Peacock Butterfly (Inachis io)
Wingspan: 1 3/4 - 2 1/4 inches
Discount Quality Specimen - may contain minor scratches, spots, stains.
The Peacock butterfly has an incredible combination of colors and patterns with a beautiful, brownish red "rustic looking" coloring.
Origin: Europe & Asia.