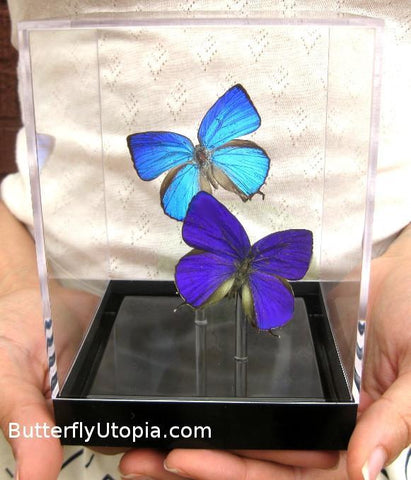 Custom Pair - 3D Tabletop Display
This product allows you to custom build a 3D tabletop display!
To order, add this product to your shopping cart and type in your butterfly choices into the comments section. To choose your butterflies, visit the butterfly species list page. From that page you can choose one of these combinations:
2 small

1 medium and 1 small

2 medium (depending on the species chosen this may be too tight a fit; we will let you know if that's the case!)
Note: You might want to open 2 windows, the butterfly species list page, and your shopping cart page so you can copy and paste the butterfly choices into the "comments" box.