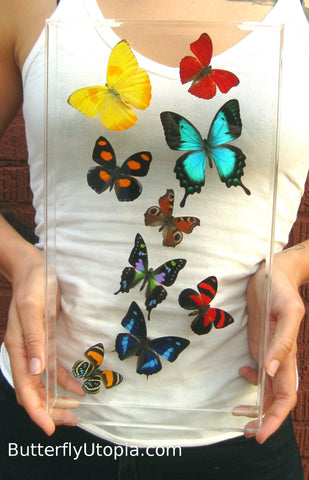 Harmony - 8x14 - 3D Acrylic Frame
A quite harmonious display, Harmony features 9 gorgeous butterflies in varying colors, shapes, and sizes! Even though each butterfly can hog the spotlight all on their own, altogether these wonderful beauties get along well! 
As with all of our airtight acrylic frames, all butterflies are mounted on thin clear rods of various heights, creating a 3D display that really can't be appreciated in a one-dimensional photo. You may think that the butterflies are touching in the photo shown, but they're actually overlapping!